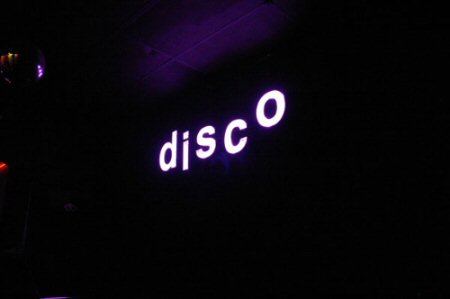 Primavera Festival 2004

Monday, May 31st, Barcelona
I'm in the Jardín del Teatro Grec. It's all quiet and beautiful, with water flowing everywhere and roses that smell like roses -in a city clouded by smog it's a lovely experience. A skinny cat stops by and sits next to me, all bored and old. She looks like she's gazing back at her 6 past lives, listening to the seagulls singing nearby.
Friday, May 28th
I didn't wake up, because i didn't fall asleep. Car ride, then hotel and then Mercat del Flors where we have our very own stand (yeah). In the car: SEB WOOd, El Compila Funkistador, Juán and I. Our Slacker Friend arrives by plane from Dublin and Lady Ladybug will join us on Saturday night. Our Slacker Friend is tired and so am I. After having spent a sweaty and lonely afternoon he and I decide to go check out Julie Doiron, it was nice and made us all sad and depressed. "Dance Me" and "I'm Sorry" were really heartbreaking. We talk about our love affairs and ponder.
I stumble upon Jamie Stewart and Caralee McElroy of Xiu Xiu, when i tell them my name JS shouts it and hugs me twice. I feel a bit better. JS tells me they have saved a t-shirt just for me, i feel a bit more better. I give them a button and a cd. CM is really cute!
Our Slacker Friend and I end up checking Berg Sans Nipple and we like it very much. Very impressive live set. After the show JS introduces me to a Russian promoter whose name i've completely forgotten (sorry), trying to make Moscow a bit indier. We share our ideas upon the state of things in Russia and France. In the end we agree that both countries suck.
We leave the Mercat del Flors to the bigger festival site, at the pueblo espanyol. We follow El Compila Funkistador, who's got a funky photo/press pass, and pass 500 people standing in line. If you were in the line, i'm really sorry, but we didn't want to miss Swell. So we go watch Swell.
It's a nice live show, with the most gorgeous voice on this side of the Mississippi. Yet, i'm thirsty for body language so i decide to go check out Franz Ferdinand on the main stage. Turns out it's still daylight, overcrowded and not sounding good, so i go back to the Swell show, still nice. We wander about and end up listening to Lloyd Cole, sounding nice, for a second i wish i had a girlfriend to sit next to while listening to Lloyd Cole and then we move ahead to the Sun Kil Moon show. It's nice but a bit too monotonous and quiet for us. The others go check out Mudhoney, I go for a walk, try to socialize, meet some friends from Toulouse, eat a sandwich, drink a beer, smoke a cigarette and then go watch Casiotone for the Painfully Alone.
Owen Ashworth is tall and massive, it's funny to watch him tickle tiny keyboards with lumberjack hands. The guy has got some guts and seems quite sad. The live set is lo-fi and depressed, he croons over a pile of cheap keyboards and finally sings "Baby It's You", my all-time favourite CFTPA song. Really sad, clumsy and touching. JS & CM are there too, they introduce me to Tomlab's Tom, whose French is perfect.
I go see Wilco perform "Ashes of American Flags" and end up pleased enough so i decide to leave and go see something else. James Chance and the Contortions put up an impressive show, tight and energic. I really love free-jazz saxophones (I used to be a pre-teen sax player). I go listen to B. Fleischmann in the CD Drome club but it's too loud and not really impressive. I chat with ECF for a while. On my way to The Fall's show i stop by the Nitsa stage to listen to the Russian Futurists but they suck. I meet SWd and Our Slacker Friend just before the Fall gig.
The Fall's set was short but impressive, tight and majestuous, driven by Mark E. Smith's deadly charisma. I'm feeling really tired but we all go together to the big stage to watch the Pixies. I was a tired and i couldn't feel that this show was special in any way. Maybe i'm not a Pixies fan after all. I really enjoyed "U-Mass" though. I would have loved to see Kid606 and DJ/Rupture but i'm way too tired. We all go back to the hotel, take a shower and sleep.
Saturday, May 29th
I wake up feeling better. A roaring lioness ready to gnaw some boots. Everyone is gone, there is just Our Slacker Friend and I. We slowly wake up, take the subway, eat a donut and have a cup of tea. We're amazed to see actual bars in the subway, selling whisky to salesmen in a hurry. So fucking depressing. We catch up with the others at the stand, SWd and Our Slacker Friend go eat while ECF & I try to sell some stuff. We end up complaining about how it sucks to always be nice to others when they only seem to care about their own glorious self. Juán finds us and we leave him at the stand, tired by hunger, heat and the sun, to go watch Matt Elliott. Our Slacker Friend joins us a few minutes before the show. It is insanely sad. Music for dead people, ghosts everywhere. We end up impressed and quite depressed. when we go out of the location the sun hurts our poor eyes. I go get a bite to eat before the show i don't want to miss.
Astrud was unbelievably bad. But I dont care, i'm here for Xiu Xiu. The Xiu Xiu show ends up being the most incredible music-related emotional experience i've ever lived and it's mine, just mine. The empathy is JS's voice is devastating (i love your guts). I'm feeling like a car crash survivor, alive but shocked.
Our Slacker Friend: it was pretty good!
BH: i've been bragging about this band for two years. nobody pays attention to anything i say.
I'm all the more depressed (but happy), Our Slacker Friend isn't feeling really well either, and the worst tearjerker is yet to come.
We pack our stuff, i'm disappointed because we only sold one of my friend's handmade stuffed monsters (check them out there). I meet CFTPA's Owen Ashworth and tell him I was glad he played "Baby It's You." He shakes my hand, tells me it's his favourite song too and gives me a pink button. I went to get fresh coke and stumbled on Berg Sans Nipple, we talked for a while of their performance and of the gig they played in Moscow (at the Avant festival, with Xiu Xiu and Silence Kit). Very nice people.
The Xiu Xiu performance had been delayed so i miss Devendra Banhart. But i'm still shell-shocked after Xiu Xiu's performance so i don't seem to care. We finally meet Lady Ladybug and leave the Mercat del Flors for the Pueblo Espanyol.
There are less people today so we enter quite easily and arrive right before the Dominique A show. I'm biased and tend to hate anything French, but a lot of people have told me great stuff about him so i'm curious. It ends up being really impressive, all sad but he keeps on smiling at the audience's reaction. Guitar loops and glorious layers of sound. Our Slacker Friend and I look at each other with pleased but sad eyes (we have no idea where SEB WOOd and Lady Ladybug are, and we won't see them again until the day after). I go get something to eat while Our Slacker Friend gets prepared for (Smog).
I find him leaning against the barrier right in front of the stage. I leave him alone the way he left me alone during the Xiu Xiu show because I know it will be the same kind of devastating, cathartic experience for him. Bill Calahan looks nice, like an older, sadder and more alcoholic Brad Pitt. He plays a great set, unsurprisingly sad, and leaves us all numb and even more depressed.
Our Slacker Friend is really sad and we decide to walk up to the main stage, smoke pot and drink beer while waiting for PJ Harvey to play. Elbow are closing their set with a sad slow song (they're much better live than on the record) we smile at each other and keep on talking about how relationships really suck sometimes.
I didn't enjoy PJ Harvey's set because of an incredibly shitty sound (bass guitar louder than anything else on stage) and French assholes in the crowd. I stay for a while and decide to go for a walk. I watch Numbers play and energic live show, nice but lacking real songs. I go check out Ascii.Disko but it sucks. I meet Our Slacker Friend at the end of the PJ Harvey show and we spend half an hour trying to find cash, with Divine Comedy playing in the back. It sounds alright but doesn't really work for me. Then I'm a bit confused. I drink my first vodka/naranja energy drink and wonder whether i should go watch Primal Scream or not. I'm afraid of the crowd and of the sound, but i meet some friends headed to the main stage and sheepishly follow them while talking.
I end up being able to get real close to the stage and watching one of the best Rock n Roll shows i've ever seen. Primal Scream is very probably the last great rock n roll band. They have fun playing great songs and everything sounds uncalculated and well, impressive. Bobby Gillespie is wild, running around, only stopping for alcohol, throwing his microphone up in the air and down on the ground ("pok"). While listening to "Shoot Speed/Kill Light" I realise that this is the Rock band i've always wanted to see. During Vanishing Point exerpts i start searching for a cigarette and realise that i gave my pack to Our Slacker Friend while we were hunting for cash. The show ends in a brilliant way and i'm euphoric, thirsty for Vodka. I meet Our Slacker Friend at the end of the show, he agrees with me and tells me it was incredible.
We take a break, even though !!! is already playing. Our Slacker Friend gets a huge pizza slice while i smoke pot and drink another Vodka/naranja e-drink (a deadly combination). We keep on talking about the Primal Scream show and how they saved the night for us (the shows were great but really depressing). After some time we go check out !!!.
It's the end of their set but it's incredible. Their enthusiasm is contagious, 7 ugly boys dancing on stage while making some of the greatest dance songs since the golden age of disco. People go wild during "Me and Guiliani by the Schoolyard" and i dance like there's no tomorrow. The singer eventually throws up during the encore, we find it pretty funny. Then we go for a walk while DJ James Murphy gets prepared and meet the same friends from Toulouse, one of them is high on something chemical and tries to climb up a tree.
James Murphy is a shitty DJ but he sure has great records. I dance and dance and dance. A drunk Spanish girl talks to me but i don't understand a word she says. I smile politely and she laughs. Our Slacker Friend is getting really tired but he tells me to go have fun (thank you). I smoke a bit more and James Murphy plays Joy Division's "Transmission" and it's heaven. I decide that it's a good time to leave, we pass stupid hipsters snorting cocaine while the sun sets. We go take the tube and reach the hotel at 7. I feel really fine.
Sunday, May 30th
It's almost over. Our Slacker Friend & I wake up late, go eat in a cheap restaurant where we eat great baked asparagus. We then decide to go check out La Sagrada Familia (it looks alien, which is great). On our way we talk of how Sonic Youth fans will forever prevent us from fully enjoying Sonic Youth. We meet SEB WOOd, Lady Ladbug, Juán and a friendly couple of friends, have a drink and decide to leave them. We take the tube and then the bus to the Parc Güell, designed by Gaudi in the hey-days of Art Nouveau. We talk again, somethings really seem unsolvable sometimes. The parc is gorgeous, wild and controlled in the same time. Our Slacker Friend tells me he will not come to the last Primavera night, taking place at the Nitsa club, because he has to get up at 8 to catch his plane flying back to Dublin. I will go alone. We part at the tube station and i head towards the club.
Not a lot of people at first. Lou Anne, the opening band, sounds nice, a lot like Yo La Tengo. They cover My Bloody Valentine and do not mention it, so uncool. Still enjoyable. Experience puts up a disappointing, clumsy show. They tell people how stupid they are in their songs but still end up having audience members come onstage to sing along during the last song.
I meet the same friends from Toulouse and we laugh at Deloreane's excuse of a set, they're trying so hard to be the Rapture it's pathetic. Terrible show. We end up finding a sideroom where we dance dance dance. Then we spend an hour or so outside, on the sidewalk, breathing, smoking, drinking and talking. Soon it's 5 am and Le Hammond Inferno is on. They're impressive djs, and we end up dancing until dawn, only pausing for cracks, cigarette hunts and fresh coke. A Spanish girl tries to take my t-shirt off, and then hugs me. I'm feeling alright. I'm really glad that these people are here.
We leave the club at 7:20 and when i get to the hotel Our Slacker Friend is packing up, we chat for a while, i bid him goodbye and fall asleep.
Monday, May 31st
There are wild skinny cats everywhere. The weather is damp but sunny, I sing Xiu Xiu's "Brooklyn Dodgers" over and over again and I must head back home, it's going to be a long ride to a bit less exciting life. It was sure a lot of fun and unless anything of epic proportions happens, I'll be back next year.
thank you: Our Slacker Friend, M-Anna & friends and the Dead Bees bunch.
-Barbara H
/june 1st 2004/